Car accidents suck. Repairs don't have to. Our state-of-the-art facilities offer an optimal, efficient and productive working environment for our highly trained panel beaters and spray painters to get your car back to your manufacturer's standards after a collision.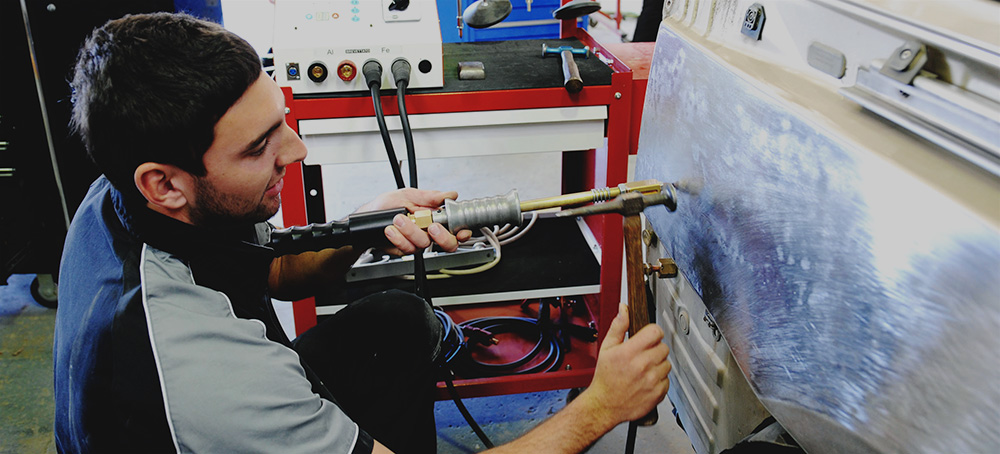 Did someone rear-end you? Tired of explaining that you reversed into a pole? Our team of panel beaters have over 100 years of combined experience to ensure your car is repaired to the highest standards and in an efficient manner.
There's nothing a little paint can't fix. Armed with a team of paint technicians who share an uncompromising desire for exact colour matching and quality finishes, your car gets only the best thanks to our specialised software, spray equipment and prestige booths.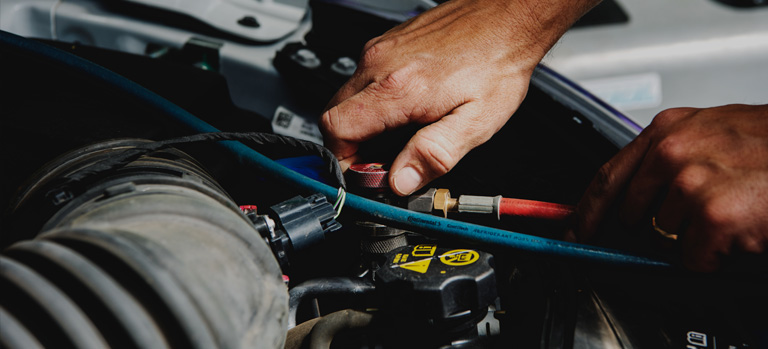 AIR CONDITIONER REGASSING
Everyone likes to know where they can save money. With the goal of keeping customer costs down and getting you back in your car as soon as possible, we can perform air conditioning regassing in-house rather than outsourcing.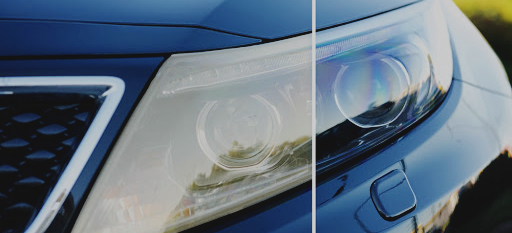 'Yellow and cloudy' should only be used to describe beer, not headlights! To keep your car looking every bit as young as she is, we can renew and restore your headlight lenses.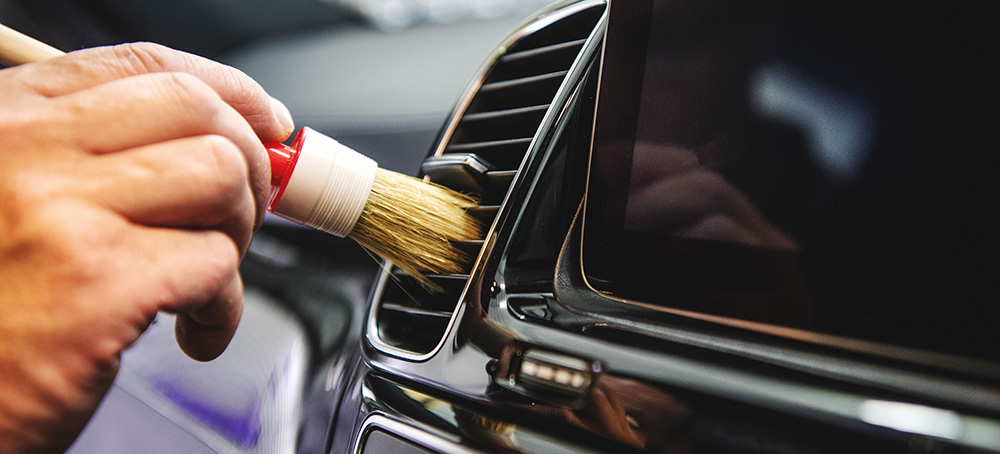 As part of our repair service, we always give your car a standard wash, vacuum and life talk, however, why not give your car a full make-over by opting for our detailing service?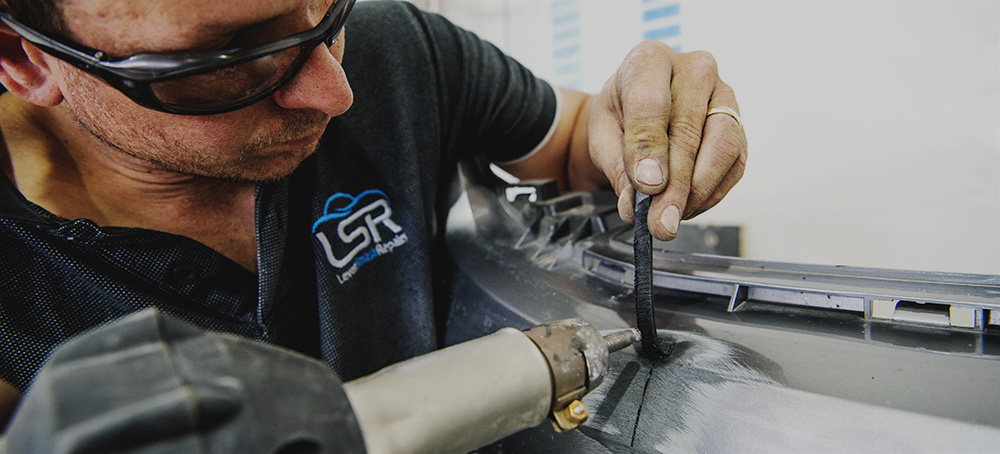 Unlike the unfortunate face of an elephant seal, your car can be saved! If you have damaged plastic and molding on your bumper, headlights, tail lights, mud guards, luggage pods, or motorcycle fairings, we can have them looking new in no time.
The LSR Difference
why choose us
Lifetime guarantee on repairs
Our confidence in our craftsmanship and the products we use allows us to offer a lifetime warranty on paint and panel work. Our lifetime warranty will stay with your vehicle until there's been a transfer of ownership.
Friendly and respectful service
We treat you, your vehicle and insurer exactly how we want to be treated: fairly, professionally and respectfully.
Communication each step of the way
Our customer care team will keep you updated along every step of the way. 
Committed to embracing new technologies
We are committed to staying in front of the curve when it comes to the technological advancements in your vehicle. By investing in the equipment and training to repair your vehicle, we're able to stay the most efficient and effective repairer.
Eco-conscious production methods
From workshop solar panels to water-based paints to our exclusive use of the highly efficient Junair Series 5 Spray Booth, LSR always tries to opt for sustainable and eco-friendly production methods where possible.
Options to suit everyone
Want to book a home-quote? Prefer to submit photos online? Need a ride after dropping off your car for a repair? At LSR, we want to make the repair process as easy as possible for you, which is why we offer a range of options when it comes to quotations and transportation.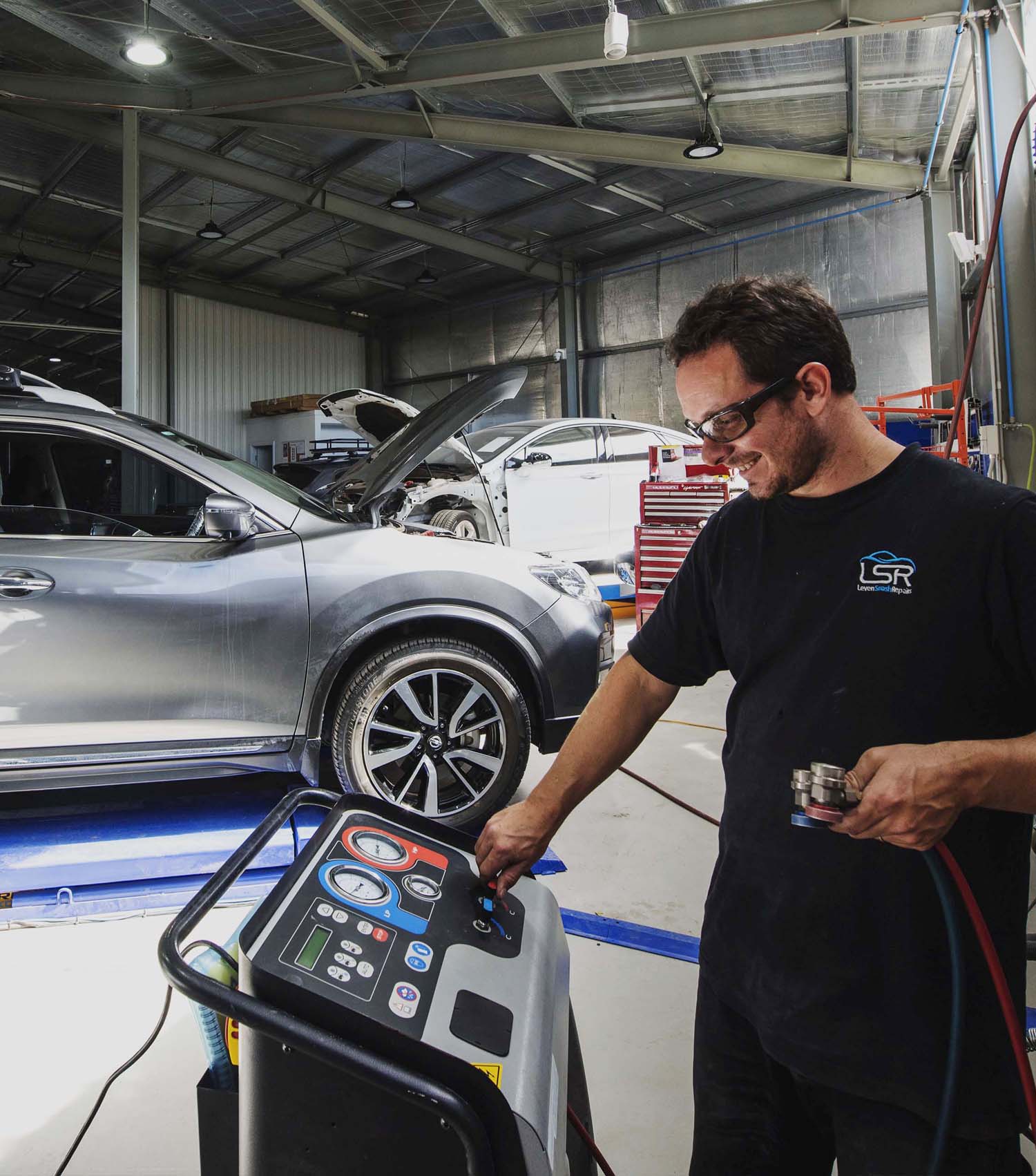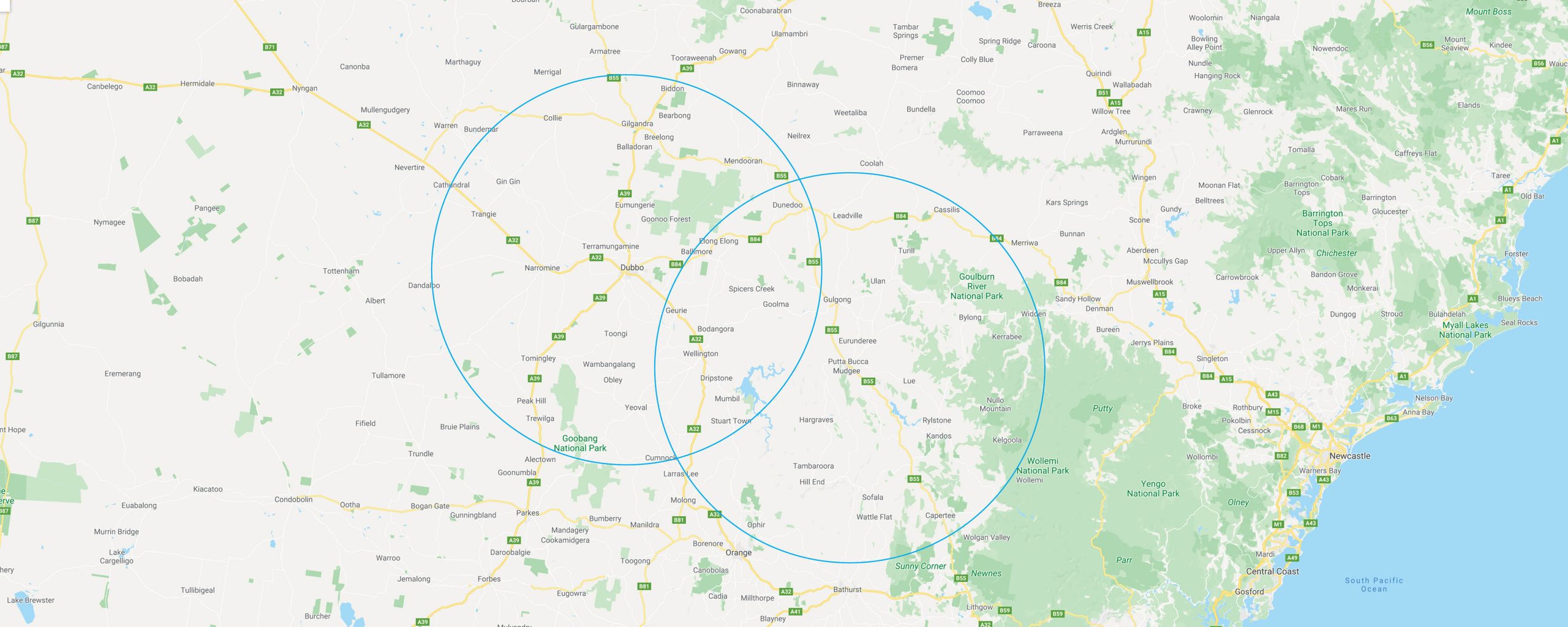 TESTIMONIALS
WHAT OUR CUSTOMERS SAY
"My insurance company told me to take my car here after a kangaroo jumped into it. I'm really happy they did, because there was a lot of damage and now my car looks better than it did when I first brought it. Not only the outside but the inside was cleaned too. BONUS!"
"The whole team is very professional and communicative. They make sure to let you know if something isn't going to plan, and are very reliable with the timeframes they set."
"Great customer service, friendly, informative and well run business. Great to receive reminders as well,via phone and text. My car was repaired back to its beautiful state!! Thank you Leven Smash Repairs"
"Car accidents are never convenient, but LSR made this mum and business owner not miss a beat. I was highly impressed with how well they communicated, how quickly they got my car back on the road and how kind the entire team was along the way."
"The quality of the workmanship from LSR was sensational. I felt like I was driving away in a new car inside and out! Quick turn around and professional service. Can't thank them enough."
"Throughout the refreshingly friendly booking process, I felt my best interests were always being looked after and that the repairs were done in an extremely professional and efficient manner. The level of expertise and attention to detail exceeded my expectations."
"Leven Smash Repairs are second to none when it comes to their quality of work and follow-up service. The staff is always friendly and happy to help in any way they can."
"Thank you to the team at Leven Smash Repairs for their customer service and workmanship; we had two work vehicles needing urgent repair to get us back on the road; their communication & end result on both vehicles were excellent."
"Simon and his team at LSR have repaired the rear of my Honda four times now! It comes back looking brand new every time so I have no doubt in their skills. They are great tradesmen and very professional."
"I recently had my wife's Prado repaired and was very pleased with the result. LSR went above my expectations with not only the repairs but the attention to the rest of the car when it came back to me. Thanks."
"Quick turnaround, kept informed throughout the process, efficient and friendly check in and out including empathy that I had been in an accident and enquiring about my wellbeing."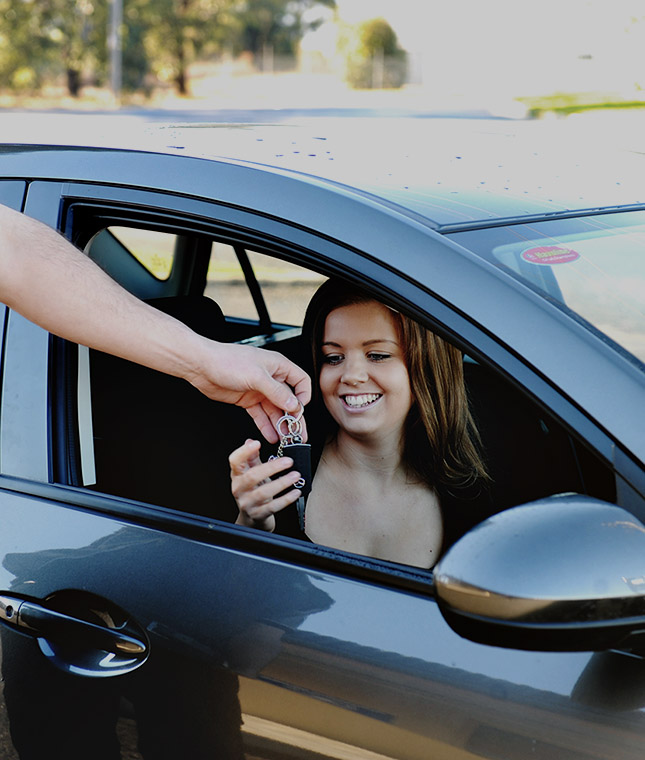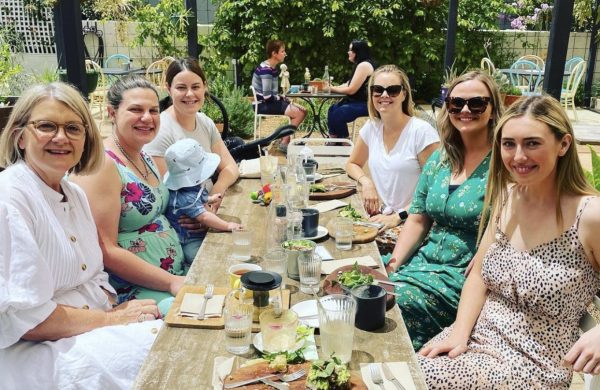 INTERNATIONAL WOMENS DAY 2021 International Women's Day. As International Women's Day is approaching us on the 8th of March, I thought it was a fitting…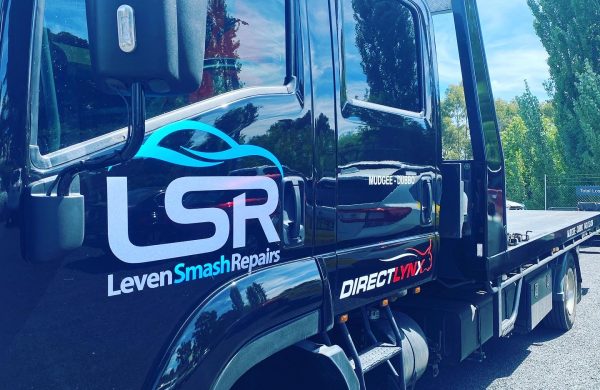 EVERYTHING YOU NEED TO KNOW! WHAT ARE YOUR NEXT STEPS? If you've been in a car accident in the Mid-Western Region and you aren't the…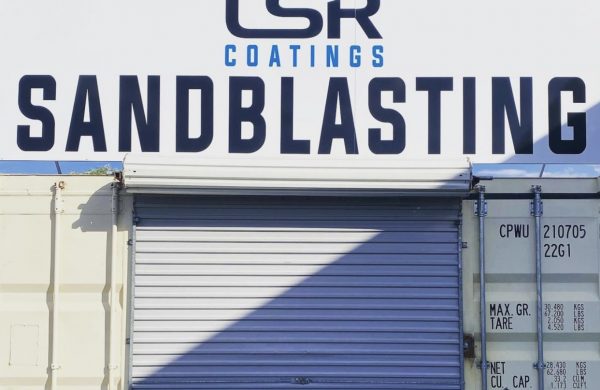 After numerous requests for powder coating and sandblasting services, I'm excited to announce that we have added a new business offering: LSR Coatings. Armed with the…
Looking For Your Next Work Adventure?
FIND YOUR ROLE AT
LSR TODAY