LEVEN SMASH REPAIRS

APPRENTICESHIPS
At LSR, we're looking for hungry and committed apprentices who are searching for an opportunity to gain technical skills and pave a concrete career in smash repairs. As a family owned business, we pride ourselves on maintaining a respectful, diverse and fair workplace, which means everyone has a right to be heard, valued and celebrated.
With state-of-the-art facilities to make our workplace as pleasant as possible and over 100 combined years of experience to learn from, you'll get to work with the latest smash repairs technologies, making sure you're at the top of your game when you become fully qualified. 
Through mentorship and 1:1 training and coaching, you'll be encouraged to ask questions, offer informed opinions as well as map out your career trajectory. With workshops in Mudgee and Dubbo, we can offer workplace flexibility, as well as the benefits of working for a country business. This means you'll get to know your customers and develop a sense of importance of the work you do.
As a progressive business looking to always improve and keep up to date with modern business management and leadership practices, this is your chance to join a team who wants you to rise with them.
Square metres of workshop space
Combined years of experience to learn from
Eligibility
LSR APPRENTICESHIPS
Panel Beating
Spray painting
Apply
Panel Beating
No prior industry experience is required, however, an interest in automotives and true passion for high quality workmanship is a must. As part of your LSR Panel Beating Apprenticeship, you will learn how to assess vehicle damage and determine how it can be effectively and efficiently repaired. Since all cars must be repaired to a manufacturer's specifications, you will gain a large skillset and master repairing damaged panels, operating mechanical and hydraulic equipment, welding, sanding and filing surfaces, re-fitting techniques as well as smash repair software. There will also be an element of electrical and mechanical repair education. 
At LSR, we hire on the values. This means we will be spending time in the application phase to really see if you can demonstrate committed and hungry behaviour, willingness to change, respect for yourself and others, and the ability to be humble when necessary.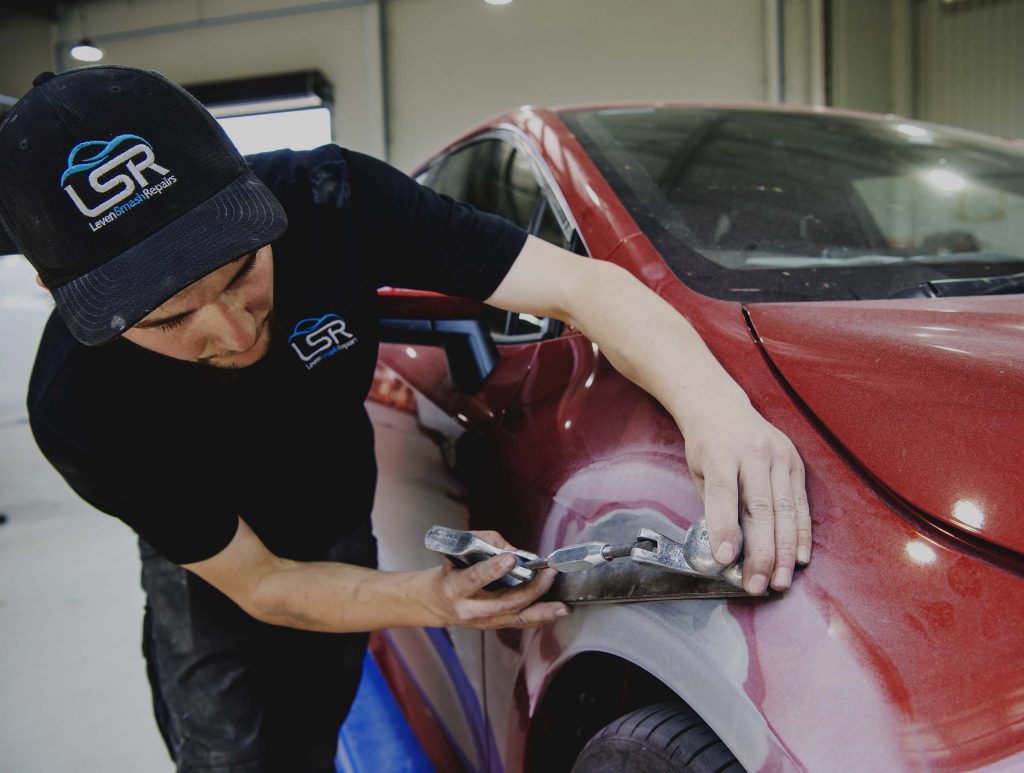 Paths to an LSR Panel Beating Apprenticeship
Full Time Apprenticeship/ Traineeship
This would require the student to leave school and enter into a Training Contract arrangement with Leven Smash Repair. The apprentice/ trainee* would be required to complete formal training (TAFE) as well as work on a full time basis.
*Traineeships can be part time.
School Based Traineeship (SBAT)
Through the SBAT pathway, the student attends the workplace on average one day per week (paid) while attending school to complete Years 11 and 12. The student will also need to complete formal training, usually at Cert II level.
This pathway is attractive for  students that may be undertaking an Automotive related VET subject during Years 11 and 12. Students are required to complete 70 hours of unpaid work placement over the two years.
After School Part Time Employment
If a student is interested in taking on a part time job, this may be a way for you to trial if an apprenticeship with LSR is right for you.
While these are four ways to begin an apprenticeship at Leven Smash Repair, you may have your own personal circumstances that need to be taken into account. Please feel free to contact us to discuss the best way for you to determine if LSR is the right place for you.
Before you apply, make sure that you have:
Previous work experience. (This doesn't need to be in the smash repair industry.) 
Sense of responsibility to be self-reliant. 
Strong work ethic and clear picture of what you want to achieve in life.
Ability to communicate effectively.
Knowledge of computers.
You must be an Australian Citizen or Permanent Resident.
Spray painting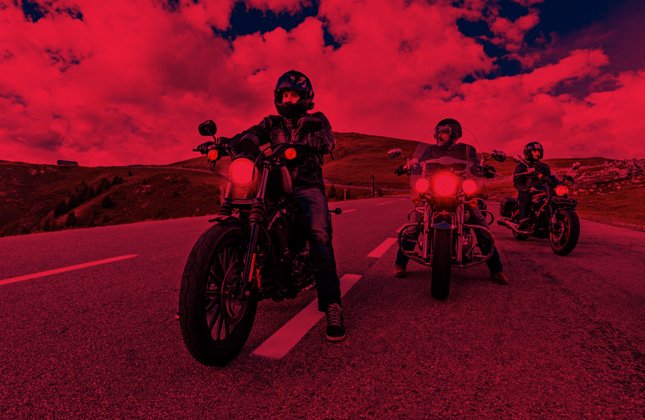 Some of the regulations are simple mandates all motorcycle club members must follow. Other rules are unique to particular clubs such as the Hells Angels, the Bandidos, or the Outlaws. Members must follow each set of regulations or else face strict punishment.
Apply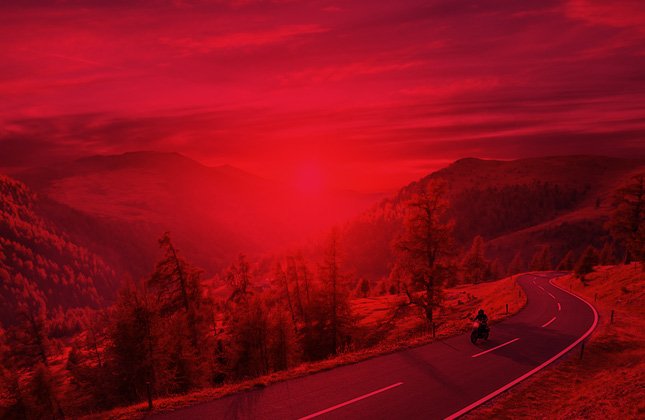 If you are looking to find a group of well-established and safe to ride with, you've found us. We were founded as a formal motorcycle club in Boston in 1985, and are still going strong. We focus on safe riding and we also ride for charities that are near and dear to our hearts.
there's a lot to love in the

central west
Whether you're a foodie, farmer, or family, there's a lot to love about the Central West. With major industries including mining, agriculture, viticulture, construction, retail and tourism, we have a strong and diverse economic base that is attracting people from around the world.
Easy to get to from both Sydney and Newcastle and with daily air and coach services, this fast growing region offers everything you need to live your best life.
Slide 1 Heading
Lorem ipsum dolor sit amet consectetur adipiscing elit dolor
Slide 2 Heading
Lorem ipsum dolor sit amet consectetur adipiscing elit dolor
Slide 3 Heading
Lorem ipsum dolor sit amet consectetur adipiscing elit dolor
Requirements
subscribe section
Become a Part of
Our Family