LSR PAINT + PANEL

SCHOLARSHIP
Are you looking for a super-charged apprenticeship that's going to give you technical skills, as well as fast-track your opportunity to pursue higher education and specialty courses?
YOU'VE COME TO THE RIGHT PLACE.
If you're committed + hungry, a sponge for knowledge, not afraid to move out of your comfort zone and someone who is in love with feedback, we want to invest in you.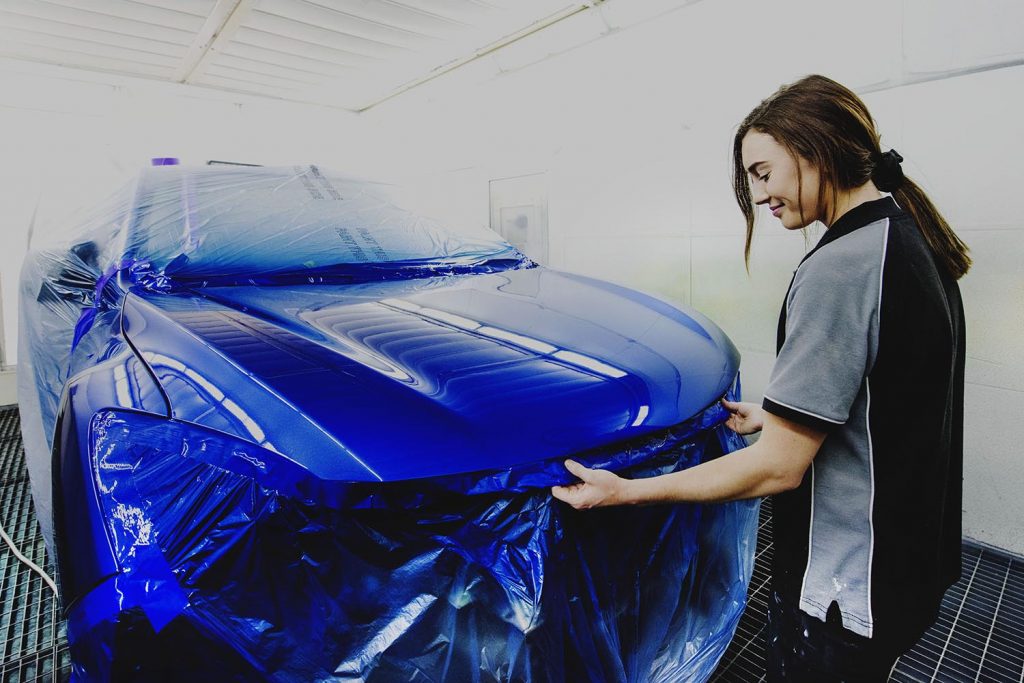 WHAT YOU'LL GET AS AN LSR PAINT + PANEL SCHOLARSHIP RECIPIENT
With state-of-the-art facilities in both Dubbo and Mudgee and over 100 combined years of experience to learn from, you'll get to work with the latest smash repairs technologies, making sure you're at the top of your game when you become fully qualified. 
On top of gaining hands-on experience, you'll get: 
At LSR, we're always willing to invest in the people we believe in. If you're all-in, we're all-in, which means we'll sponsor: 
ABOUT LEVEN SMASH REPAIRS (LSR)
We are proud to be the go-to vehicle repair company in the Central West NSW Region. With an excellent reputation and large customer base, working at LSR means being part of a highly skilled and adaptable team that is celebrated for driving innovation in smash repair excellence. As a family-owned business, we pride ourselves on maintaining a respectful, diverse and fair workplace, which means everyone has a right to be heard, valued and celebrated. 
At LSR, we hire on values. This means we will be spending time in the application phase to see if you demonstrate committed and hungry behaviour, willingness to change, respect for yourself and others, open and honest communication, and the ability to be humble when necessary. 
You'll receive an email letting you know if you get to move on to the interview phase of the application process.  
Interview 1: Phone interview with Simon Leven 
Interview 2: Face-to-face interview with Simon Leven 
Interview 3: Two-Week PAID trial at either the Dubbo or Mudgee LSR workshop. 
If successful in all three interviews, you'll receive an official letter of offer. 
Hear from our apprentices
Callum Grant, Kyle Grima and Damon Hobson-Skinner, talk about their attraction to the smash repair industry and
what to expect as an Apprentice Panel Beater or Spray Painter.